Business looks a little different now-a-days and so do the solutions you are offering your customers. Grimco is here to partner with you through the pivot, as we work to provide social distancing solutions for the "new normal."
We have worked with United Industries to create a comprehensive line of distancing shields that fit the changing landscapes of commercial business, schools and more. No matter the application, there is sure to be one that fits your customer's needs.
The Ultraboard Barrier
The original Ultraboard Barrier is an optically clear countertop standee. A variety of boarder widths allow you to customize the frame with vinyl decals or printed graphics.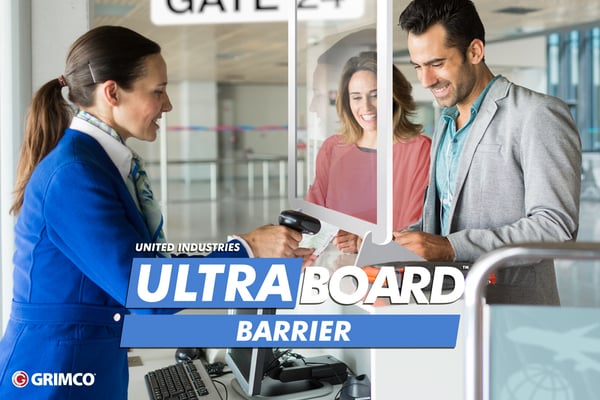 Each stand has the ability to be used horizontally or vertically based on the project needs. The shield is very light and assembles in seconds. Although hanging materials are not included, the barrier can also be hung if necessary.

The Ultraboard Barrier Micro
The Barrier Micro is intended for desk applications within schools and educational institutions. The all plastic corrugated barrier features a clear front with side panels for three-way separation. Each barrier is completely sanitizable and customizable if desired.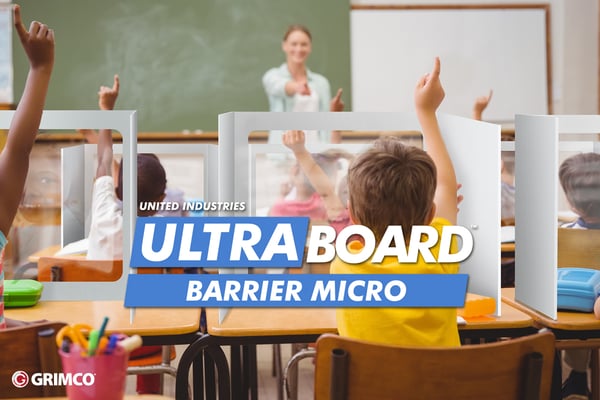 The Ultraboard Barrier Trio
The Barrier Trio is very similar to the Micro; however, it offers three clear sides for views from all angles. The three-window barrier is great for schools, training rooms and other desk applications. Each barrier is completely sanitizable, made of corrugated plastic and available in different sizes.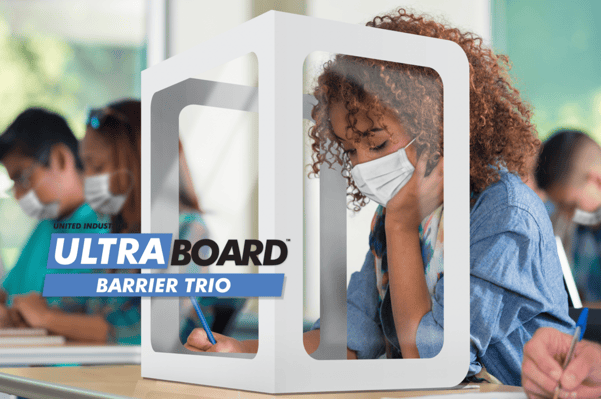 The Ultraboard Barrier Max
The Barrier Max provides a larger hanging option for commercial and industrial applications. As the name implies, our max option gives maximum separation in larger spaces. All hanging supplies are included for easy install.