Exclusively from Grimco, HanleyLED offers a comprehensive line of premium, high-end LED solutions designed to tackle any dimension of illuminated signs. Whether you have a last-minute project or a large job that's taken months to plan, we have a solution for you.
At HanleyLED we strive to provide dependable solutions so you can spend your time on a job well done. Our secret sauce as a brand really comes down to three basic things: innovation, affordability and quality. That is what we like to call, the HanleyLED Trifecta.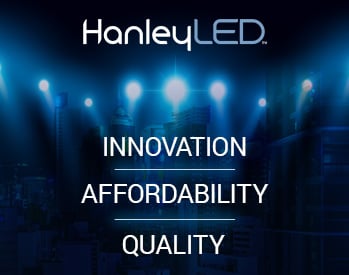 Innovation
Better. Faster. Brighter. The LED industry is constantly evolving and HanleyLED is working to consistently provide a better solution for your customer. Our innovative history and extensive experience allow you to affordably tackle any new construction and retrofit application.
Easily filter through the catalog based on job type with our solution center! Simply answer a few questions and we will recommend the right HanleyLED solution for you.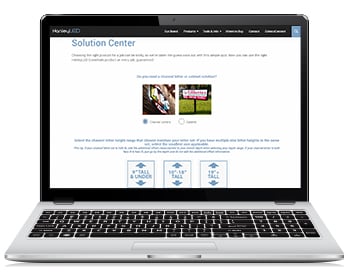 Affordability
Why choose between affordability and durability? With HanleyLED's line of solutions, you don't have to! Our decades of experience with innovation and sourcing of high-quality raw materials, matched with our high-tech production methods, creates a recipe that allows us to provide you with the best pricing and lower labor costs, while still delivering Tier 1 quality products. No matter the scope of the project, you can find the right set of products at the right price.
Quality
Premium quality backed by the industry's best warranty. Our passion is to support your business, and one of the ways we can do that is by providing consistent, quality products that meet your needs. As a dependable brand, we've taken the guessing game out of purchasing LEDs.
You've built your sign company off delivering the highest quality to your customers. With HanleyLED, you still get to deliver Tier 1 quality without paying the Tier 1 price. 100% of our LEDs are tested over 39 times and we manufacture using only premium components to guarantee high quality and long-lasting life. Our 1 BIN POLICY guarantees you Color Consistency with every batch. With HanleyLED, you won't have to sacrifice quality for a cost-effective solution.
To further ensure a job well done, use HanleyPRO to generate cabinet layouts in seconds!