A new and improved version of Grimco.ca is here! We've been hard at work to provide Grimco users a more consistent and easy-to use experience between Grimco.com and Grimco.ca. While the new look is a big change by itself, there are also some great new features designed to make your time on Grimco.ca seamless from start to finish. Below, we'll walk through some of the new features you can expect to see!
Website Header & Homepage Banner
The first thing you'll probably notice on Grimco.ca is the simplified header that looks very similar to Grimco.com along with our larger banner carousel. One might think we are on Grimco.com, but look out for the big and bold Canadian Flag to differentiate the two websites. This new update allows us to keep our branding cohesive and users should find navigating through these sites fairly easy. Our homepage banner will remain the same to share all the awesome things happening at Grimco, including announcements, promotions, product features, and upcoming events.

Recently Viewed Products
With this all-new feature, you can see a collection of recently viewed products right on your homepage. By simply signing into Grimco.ca, these products will be visible across multiple sessions. So, there's no need to worry about losing your place if you come back to Grimco.ca later. To help your navigation, this carousel will also be featured at the bottom of product pages, just under the Customers Also Bought

Featured Products
For signed-out or brand new Grimco.ca users, we've assembled a collection of featured products to help you stay in tune with products that are currently popular within the industry. These products are a great starting point if you're just beginning your browsing experience on Grimco.ca.

Search Improvements
Your favourite navigation tool just got a whole lot better! Now, the Grimco.ca search bar will suggest options that include categories and brands. Of course, you can still search for and navigate to products using the exact SKU!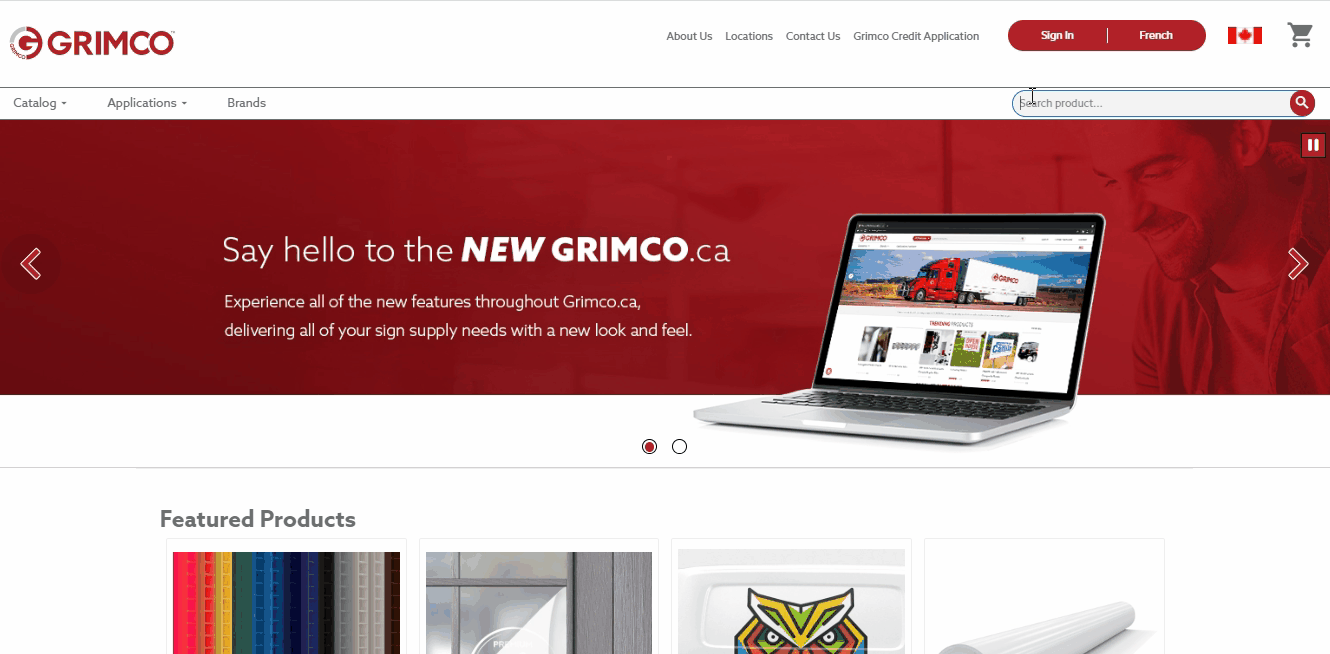 We've also decided to let your search term stick around for a bit. While searching Grimco.ca, your search term will remain in the search bar throughout your entire search path, so you can edit or add to it in order to dial in your results.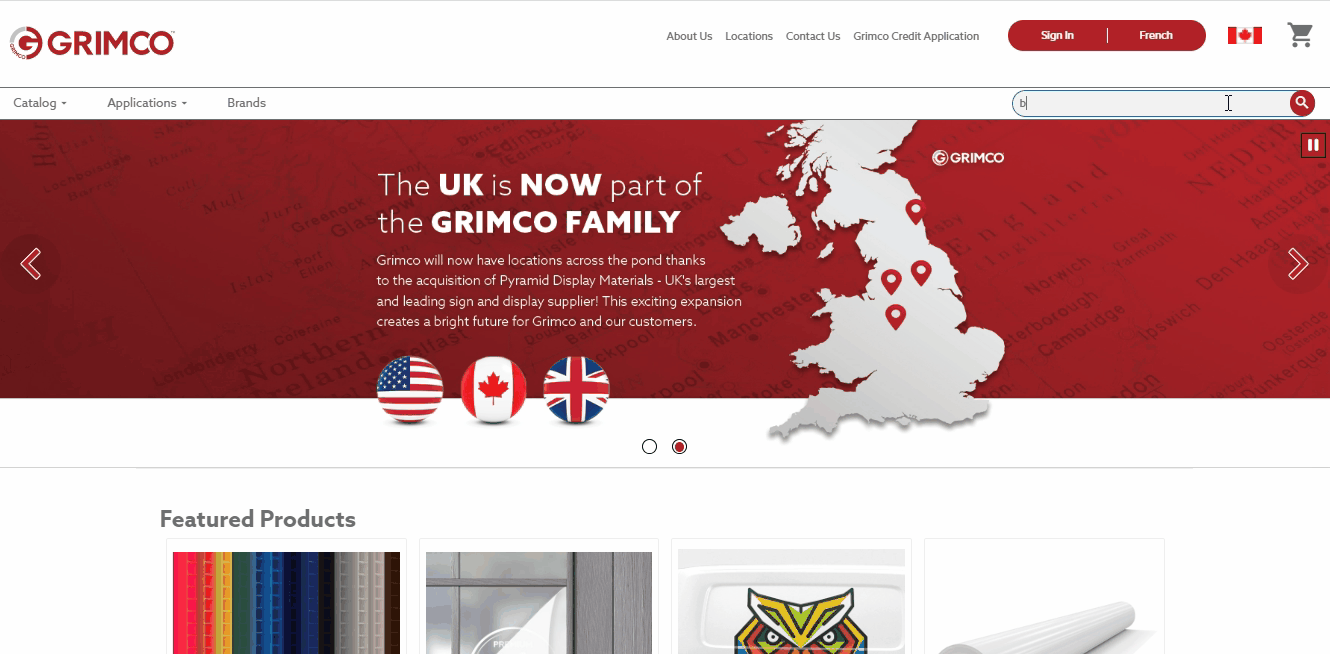 Managing Your Account
We know these pages are very important to our users. Even though the updates to this section are cosmetic, we believe that the changes made keeps the My Account page cleaner and easier-to-read with tables for invoices and orders featuring more functional sorting and searching.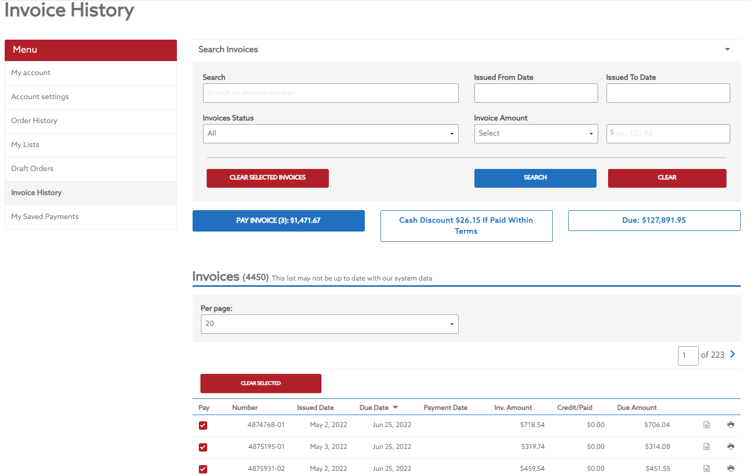 However, be on the lookout for some further enhancements on your Orders History page (hint: more visible Order Tracking & Order Returns!).
Other Homepage Updates
Like our Exclusive Brands? This updated section displays all the Grimco Exclusive brands that feature competitively priced products of the highest quality. Each brand is linked to it's respective product collection on Grimco.ca so you can easily find your favourite products!
How about Featured Categories? This section houses links to our top selling product categories along with a brief description.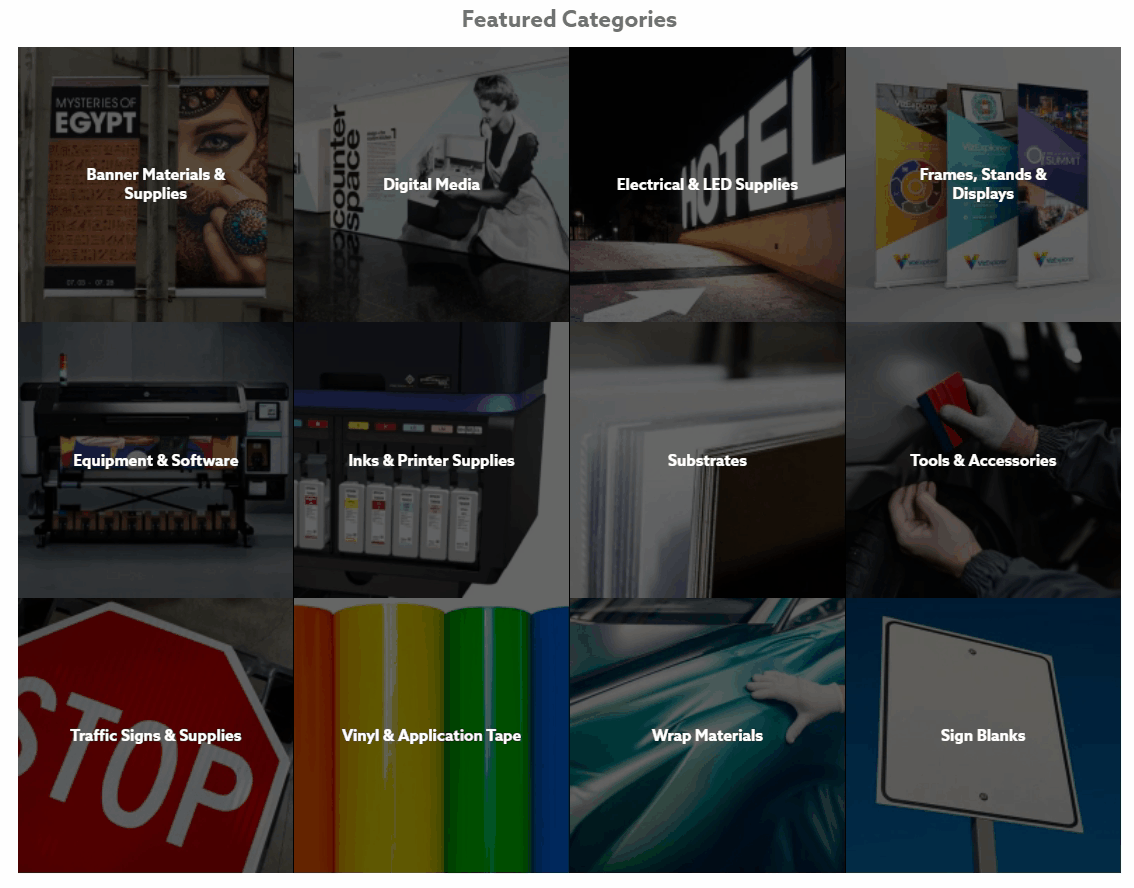 Also, be on the lookout for a brand new Grimco Hardware & Software page that will be dedicated to tech support, pre-install checklists, product demos, printer specials and pricing and more! Meanwhile, if you need any Technical Support, please refer to the submission form in our website footer.

---
As always, Grimco is committed to giving you the most efficient customer experience in the industry, and will continue to use your feedback to drive impactful changes. For information on other Grimco.ca changes stay on the look out for other New Feature blogs coming soon!