What's the Difference?
Cast Vinyl
Named for the process that it goes through in manufacturing, cast vinyl starts as a liquid then is poured into a mold (aka a cast) and is approximately 2 mil thick. The product is stretchy and more conformable; it is often referred to as High Performance or Premium film. Cast vinyl is recommended for complex surfaces with curves, rivets, and corrugations. These films typically last 7+ years outdoors.
Calendered Vinyl
Like the name suggests, the product starts as a solid and goes through a series of rollers to flatten it out. Calendered vinyl is usually 2.5 mil to 4 mil thick. Referred to as Short Term, Economy, or Intermediate films, the product is not conformable and doesn't stretch as well. It is best for flat, simple surfaces. These films are less durable than cast and typically last 3-6 years.
Choosing the Right Vinyl for the Job
When determining what type of vinyl is best for your project, the most important thing to consider is the application you are using it for. Cast film is more resistant to weather abuse and sun energy, making it perfect for long-term applications like vehicle graphics and lasting signage. Calendered film tends to shrink over time, resulting in less resistance to the elements. However, it is more economically efficient, making it perfect for shorter term signs and banners such as "Sale" signs and ever-changing applications.
The Pros Top Picks
For cast, one of the most popular films is Briteline WrapCAST. This Grimco exclusive is perfect for full/partial wraps, rivets, and bumpers. The low initial tack technology makes it extremely conformable and repositionable. Customers have raved that Briteline WrapCAST performs as well as industry top dogs, but with more competitive pricing.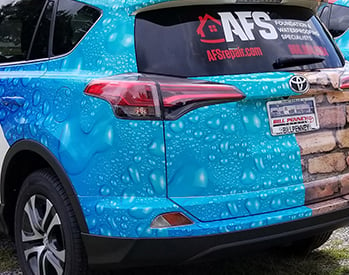 Another cast favorite is Avery Dennison MPI 1105 SuperCast Easy Apply RS. It has impressive conformability to irregular substrates, air egress technology to eliminate bubbles, and slideability for easy positioning. This film is perfect for customers whose end users want name brand recognition without the premium price.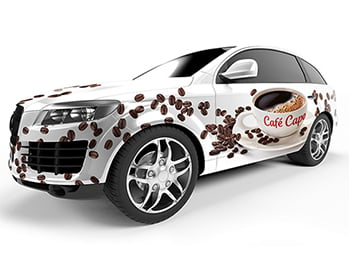 For calendered films, our Grimco professionals love to recommend 3M™ 40C Controltac™ Print Film. This film is a catch-all for wall and floor murals, which is something that everyone needs in their arsenal of offerings. It's a great film for customers who are learning to work with wrap materials.