Rolling into tradeshow season has never been easier with the Briteline Roll-Up Rigid Film.
Briteline Roll-Up is an 8mil, 100% polyester, grey-backed digital film designed to meet your indoor signage needs. Perfect for point-of-purchase displays, retractable banner stands, trade show displays, amongst many other indoor applications.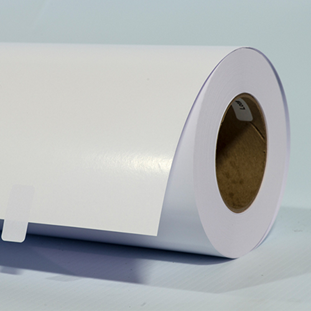 Not only does Briteline Roll-Up offer a bright white point, the satin finish provides a sharp image with a no-glare appearance. With the added feature of a grey-back, Briteline Roll-Up provides block-out properties where opacity is required. In addition, Briteline Roll-Up offers stay-flat and anti-curl technology to prevent warping, buckling, or stretching under normal conditions.
Briteline Roll-Up is compatible with solvent, eco-solvent, UV, and latex ink platforms. New to Briteline Roll-Up? Contact your local branch for a printer profile, printer setting suggestions or helpful tips and tricks to getting the right print every time!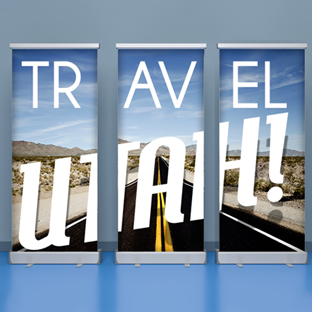 Recommended finishing of Briteline Roll-Up includes trimming and cutting with a straight edge and blade, while the polyester composition ensures edges will not fray. Pressure sensitive laminates are recommended but not required. If you prefer to protect your Briteline Roll-Up print, allow 24 hours before laminating. For most trade show displays, a 5-10mil, semi-rigid laminate is recommended.
Exclusively available through Grimco, Briteline Roll-Up Film offers a quality, economically priced media while ensuring that you find value in a competitive market!