It can be quite a challenge to stand out in an industry where all the materials that are available to you are also available to your competitor. Everyone needs their products to be consistent in quality and performance, plus add value to other areas of their shop, like cutting inventory costs and lowering their installation time.
How does Briteline give you a competitive edge?
Backed exclusively by Grimco for over 15 years, Briteline offers a robust line of innovative products, developed with sign businesses in mind. It has a digital media solution for nearly all applications our customers regularly do and has been priced competitively against other big, brand name films in its class. Briteline's products are heavily stocked across North America in all 55 of Grimco's Canadian and US locations, making it readily available for the project you are starting tomorrow!
Each film added to the Briteline portfolio has been handpicked and has gone through multiple rounds of testing and qualifying to ensure the customer is receiving the best film in its class. Most of our films are made to our specifications. We've adjusted things like the weight of the liner, the type of adhesive on the film, and the white point to exceed our customers' expectations. We control the details of the material, so our partners don't have to worry about the quality they are consistently receiving.
What are the Briteline staples?
Briteline eSeries - IM2201 & IM2203

The Briteline IM2201/2203 series is a 3.4 mil white calendered vinyl ideal for promotional and short-term applications like product labels, decals, POP displays, tradeshow graphics and yard signs. When you need a vinyl for those price competitive, short term jobs, think eSeries.
IM2201 & IM2203 comes in clear, grey and black adhesive. Also, Briteline eSeries IM2201BK & IM2203BK is the only black adhesive vinyl we offer.
Briteline DurationX- IM3201X & IM3203X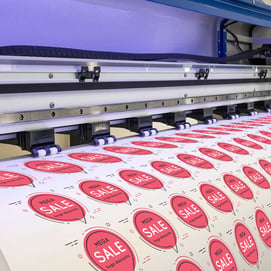 Briteline IM3201X & IM3203X are the workhorse vinyls for sign companies across the country. These 5-year films boast not only a grey adhesive to hide what's underneath the film, but also air-egress channels for a bubble free application on countless surfaces. Duration X can be used for a variety of flat surface and simple curve applications, like general signage, tradeshow displays, decals and nameplates.
Briteline Shield UV Overlaminate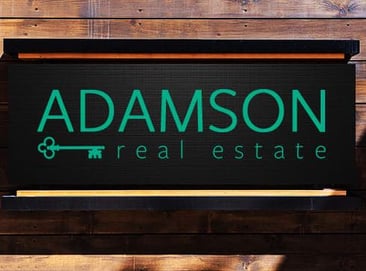 Briteline's Shield UV Overlaminate is designed to protect digital prints and screen-printed images from a variety of potentially damaging exposures. The 3-mil PVC film comes on a smooth paper liner in matte, gloss, and lustre options. It's a great supplemental product for most medium to long-term Briteline films.
Briteline WrapCAST is a true cast, extremely conformable film, designed specifically for the vehicle wrap industry. It has a unique, low initial tac that gives the installer the control to glide the film across the installation surface until pressure and heat are applied, activating the adhesive.
WrapCAST's matching overlaminate offers UV protection and comes in 4 finishes - gloss, matte, satin and optically clear, to help your jobs stand out from the competition.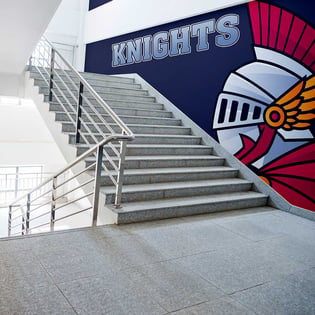 Rad Grafix Vinyl is the go-to film for wall graphics in the Briteline family. The 7-mil thickness, along with a repositionable adhesive, makes it easy for both rookie and professional installers to apply right the first time. Rad Grafix vinyl is resistant to abrasion, some oils, and chemicals, enhancing its durability throughout the life of the application, and can be removed from a surface without damage for up to one year.
---
Backed by Satisfied Customers
"We tried this out and my guys love it. Very pleased with the new, improved product. It's a little more cost effective than the other Digital print media made for wrapping." – Chris O, on WrapCAST
"We use this for our everyday vinyl. It's price point makes it a no-brainer vs other vinyls with less features." – Andrew
"Easy to work with. For the price and ease of application, it's worth every penny." - Charlie, on Shield UV Overlaminate